Situation
Located next to the Natural Park of the Scrub and Salt marshes of Barbate, to 2 Kms. of the Light of Trafalgar in Sewers of Mecca, to about 4 km of the Palmar and their beaches and to 9 kilometers of the populations of the province of Cadiz: Conil, Vejer and Barbate.
Rural houses "the Forest", are in Zahora in the Way of Mangueta 328, barbate cp:11159 (Cadiz). To only 10 or 15 minutes by foot or 2 minutes by car of the nearer beaches: Beach of Zahora and Beach of Mangueta.
Zahora is a rural nucleus of approximately 600 inhabitants, population that increases in seasons due to the supply of lodging that there is in the area.
By this same one in Zahora you will be able to find, taking a walk, restaurants, chiringuitos of beach, supermarkets, butcheries ... and in natural surroundings, where you even can enjoy the performance of a musical group while you see, and we always recommended to you that you do not lose yourself, the puttings of the sun.
MAPS: Your search Zahora www.viamichelin.es , English , Français , Italiano , Deutsch
Surroundings

Mangueta: This beach is located to the west of the Sewers of Mecca, between the Palmar (Vejer) and the beach of Zahora. One is a beach without services and savage. Their environs are formed by zones of cultures, calls the Tunar. It is acceded by a way, that leaves from the highway of the Sewers of Mecca, to the height of the bridge of the stream San Ambrosio.

Zahora: Beautiful beach located to the west of the famous light of Trafalgar, between the beach of Mangueta and this light. It has a very special chiringuito where spectacular sun puttings are descried. In the environs is a set of house-villas, the majority in rent. It is a perfect sand beach fine to make aquatic activities like windsurf, guards and surf and body occasionally board.

Marisucia: Pretty and small beach located between the Light of Trafalgar and the beach of the Laja (of the apartments), exactly in the highway that goes towards the light. In the environs we will find pine groves and a great dune. Different chiringuitos in this track exist, where to have a drink or something to eat by day as much as at night.


Park of Scrub : The Steep Natural Park and Pine of Barbate are located in a coastal strip of cliff and the coast, to the Southeastern of the province of Cadiz.
House 2 bedrooms with 2 beds each one, bath, cooks completes, sitting room with sofa-bed and chimney. With capacity for 4 or 6 people. Garden and zone of parking. Barbecue.
Sitting roon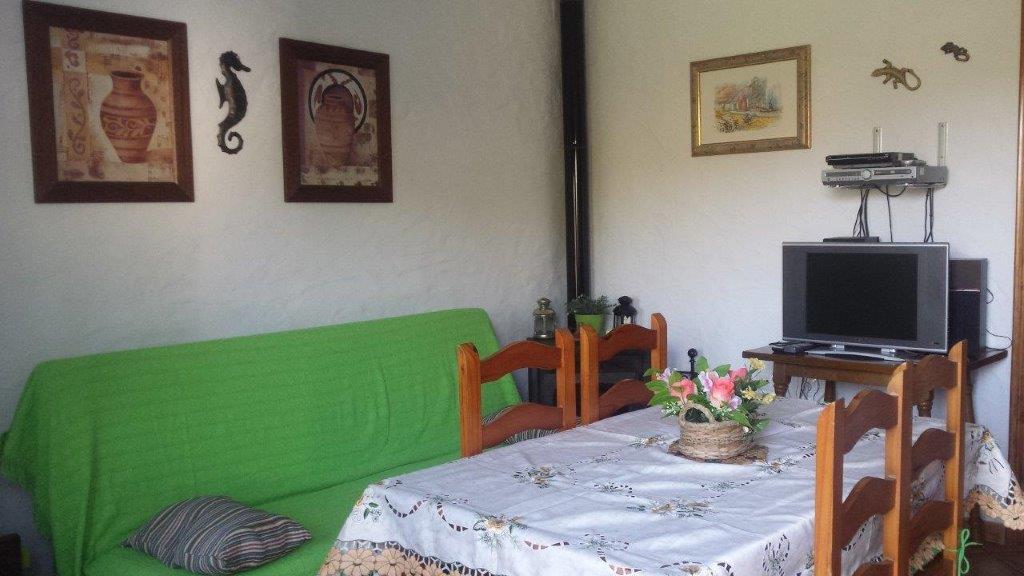 Kitchen
Bedrooms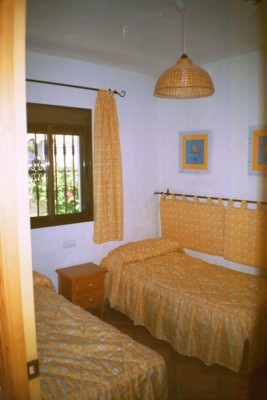 Bath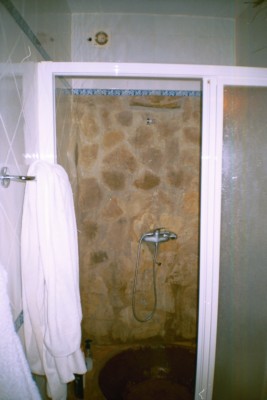 Garden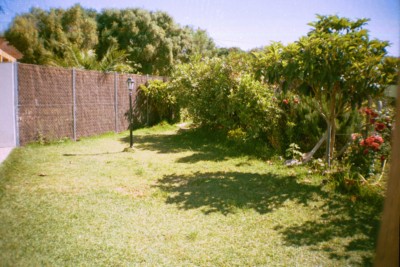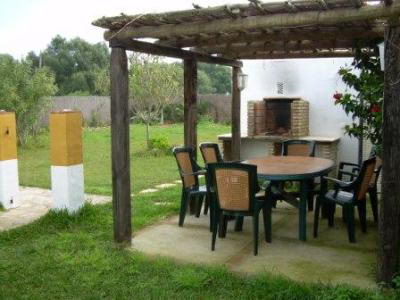 Tels:
(+34) 626 04 57 00
(+34) 639 26 70 12
Email: info@farodetrafalgar.es
Activities
SURF: sport very practiced in the zone by the sea and the waves, that do of surf something spectacular

WINDSURF: the East wind attracts towards Sewers of Mecca thousand of people become fond of this sport

DIVING: sport very practiced by this zone by his wealth in reefs, caves and rest of shipwrecks

FISHING: by the environs of the light, place in which there is a great amount of species.

TREKKING: there are different routes by which to make trekking, one of most interesting ways by the Natural Cliff Park and the coast of Barbate

Strolls to horse.

CITY COUNCIL OF CADIZ: http://www.cadizayto.es/

CHICLANA CITY COUNCIL: http://www.ayto-chiclana.es/

CONIL CITY COUNCIL: http://www.conildelafrontera.es/

VEJER CITY COUNCIL: http://www.vejerdelafrontera.es/